Welcome back to Diagnosis, a vertical that focuses on the crossroads of health care policy and politics.
In what could only be described as an actuarial delight, the state this week described in detail the ins and outs of the published Medicaid data informing the procurement of Florida's statewide Medicaid managed care program.
The public meeting was an in-person event and drew what could be the largest crowd for a public meeting at the Agency for Health Care Administration's headquarters since the onset of the COVID-19 pandemic.
Sunshine Health Plan President and CEO Nathan Landsbaum, former AHCA Secretary and Greenberg Traurig lobbyist Liz Dudek, former executive and legislative staff member turned lobbyist Carol J. Gormley and KPMG U.S. Managing Director of Health and Government Solutions Chad Poppel. Poppel served as the secretary of the Department of Children and Families for Gov. Ron DeSantis and the head of the Department of Management Services under former Gov. Rick Scott.
Milliman actuarial staff spent two hours reviewing the enrollment and utilization information for the Medicaid managed medical assistance and the Medicaid managed long-term care programs that were culled and published in the Medicaid Data Book published Nov. 22.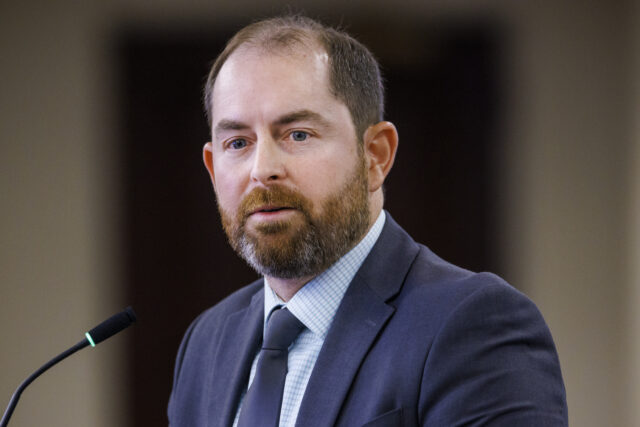 The Medicaid Data Book must be published 90 days before the state can issue an Invitation to Negotiate (ITN), which means the state is on track to post the ITN in February before the start of the 2023 Legislative session.
Medicaid Director Tom Wallace said managed care plans and other interested parties were required to submit any questions or comments about the Medicaid data by the close of business Jan. 5.
AHCA did not say at press time how interested parties submitted comments by the deadline or make the comments available to Florida Politics.
___
I welcome your feedback, questions and especially your tips. You can email me at [email protected] or call me at 850-251-2317.
— Lucrative contracts —
The meeting drew a crowd for a reason. The multiyear Medicaid managed care contracts are worth billions to the managed care plans and provider-sponsored networks that submit winning bids.
Managed care plans were paid $11.48 billion in premiums for the three months between April and June 2022, according to a recently released report by the Florida Office of Insurance Regulation.
Second quarter enrollment in managed care plans increased by 112,841 from the year's first quarter. The $11.48 billion in reported Medicaid premiums is $5.306 billion more than the plans reported being paid in the first quarter of 2022.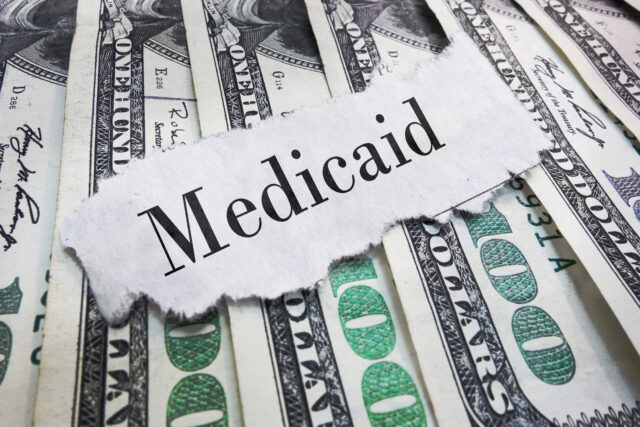 There were 4,357,050 people enrolled in Florida's Medicaid managed care programs as of Nov. 30, the latest available data. Sunshine State Health Plan is the managed care plan for 1,729,519 enrollees.
Because it has the most enrollees, Sunshine Health Plan is paid the most premium. The plan was paid about $6.1 billion in Medicaid premiums for the three months. Humana Medical Plan reported the second most premium, collecting about $1.9 billion over the same period. Simply Health Care Plans round out the top three, reporting collecting roughly $1.6 billion in premiums.
—Jacksonville debut —
It looks like Jacksonville is the spot for the next Board of Medicine meeting, which is slated to take place Feb. 1-2.
The meeting features the debut of two new board members, Gregory Coffman, a pediatrician at Orlando Health Physician Associates and Matthew Benson, a pediatric endocrinologist at Nemours Children's Health, to the board. DeSantis appointed the members to the board during the winter holidays.
Both members have weighed in on the debate over the types of treatment offered to minors. They replace Kevin Cairns — the only board member to vote against Surgeon General Joseph Ladapo's petition for the board to amend its rules to ban gender-affirming care — and Ravi Chandra, who has not been listed as a board member since June, according to a review of the Board of Medicine website.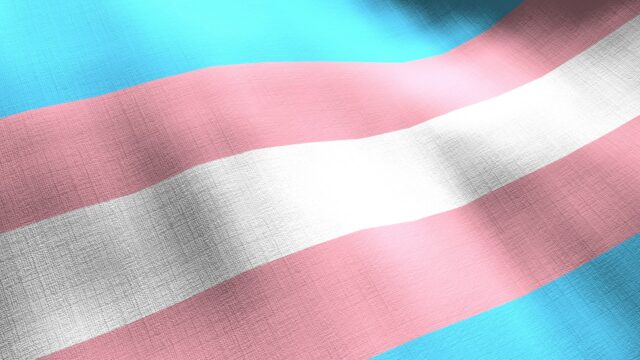 In September, Coffman, who has practiced for 28 years, submitted comments to the Board — when it was considering its new rules — that he was "gravely concerned" about gender-affirming care.
"I have never had any discussions with parents regarding their children's gender identity until the past two to three years," Coffman wrote. "This explosion of gender dysphoria came out of nowhere and is very much a socially driven issue. I know that some children truly struggle with gender dysphoria, but, for most, it is transitory."
Coffman added, "giving a child the power to make a life-altering decision at such a young age is malpractice."
Benson, also an assistant professor of pediatrics at Mayo Clinic College of Medicine in Jacksonville, has raised questions about gender-affirming care, including signing an open letter that said the use of puberty blockers should be limited to just research.
— KidCare —
State Reps. Robin Bartleman and Dana Trabulsy are co-sponsoring legislation allowing Florida families to earn more money without losing access to the subsidized health insurance policies made available through the Florida KidCare program.
To qualify for Florida KidCare, children must live in families that earn up to 200% of the federal poverty level. Based on the most recent poverty guidelines, a single parent with one child cannot earn more than $36,200 annually, or about $17.40 an hour.
Bartleman and Trabulsy's bill would increase income eligibility over two years, allowing families to earn 250% of the federal poverty level effective July 2023 and 300% of the federal poverty level July 2024 without losing access to subsidized health insurance coverage.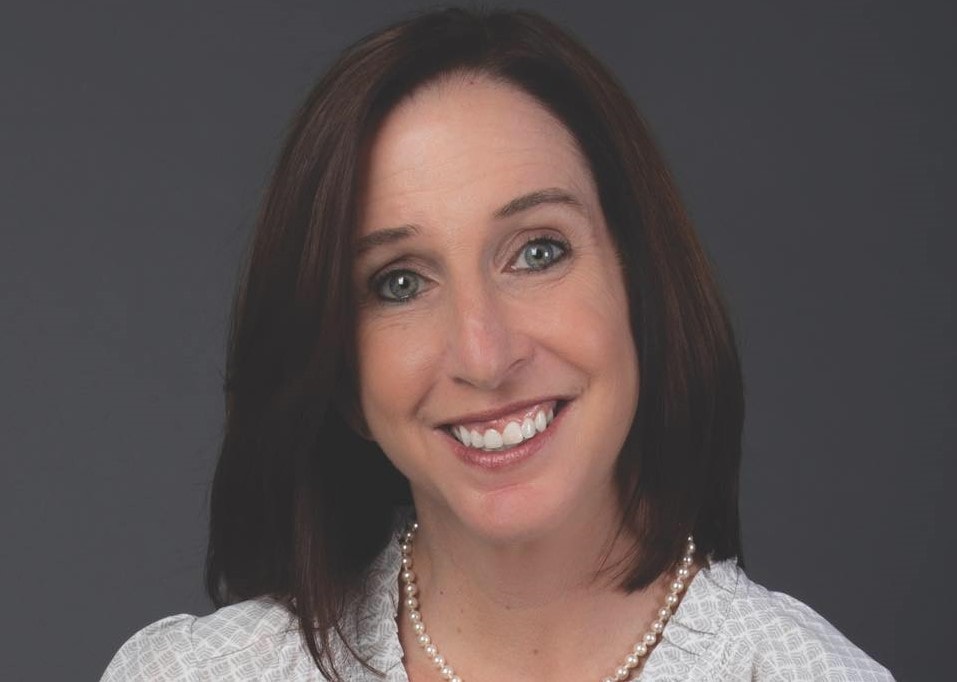 "The idea is to help working families have a path toward prosperity. That's what this bill is about," Bartleman told Florida Politics.
While Florida's minimum wage currently is $11 an hour, the tight labor market in the wake of the pandemic has forced salaries upward, with employers such as Walmart already paying $15 an hour. Florida also put tens of millions into the state's budget to pay certain state employees and "direct care" workers who treat the poor, elderly and disabled $15 an hour beginning October 2022.
"Imagine if you just get a little bit of a raise, and that kicks you off (Florida KidCare)," Bartleman said, noting that monthly premiums in the Florida KidCare program are $20 a month. Without access to subsidized health insurance offerings, premiums for the coverage climb to more than $200 a month, she added.
"You have working-poor families out there that are not qualifying for benefits, and they need help. Making sure we have healthy children in Florida is paramount."
— Everyone cares —
The deadline is rapidly approaching for the end of the open enrollment period for people who wish to sign up for health insurance under the federal health care exchange.
In their last update in late December, officials with the Biden administration reported that nearly 11.5 million had signed up for health insurance as part of the Affordable Care Act marketplace enrollment. At the time the administration said that there was an 18% increase in sign-ups over the previous year.
"This year, we're so pleased to see so many new enrollees on Healthcare.gov, taking advantage of expanded financial assistance and new eligibility to purchase affordable, comprehensive health care coverage that they can use to help keep them and their families healthy," said Centers for Medicare and Medicaid Service Administrator Chiquita Brooks-LaSur.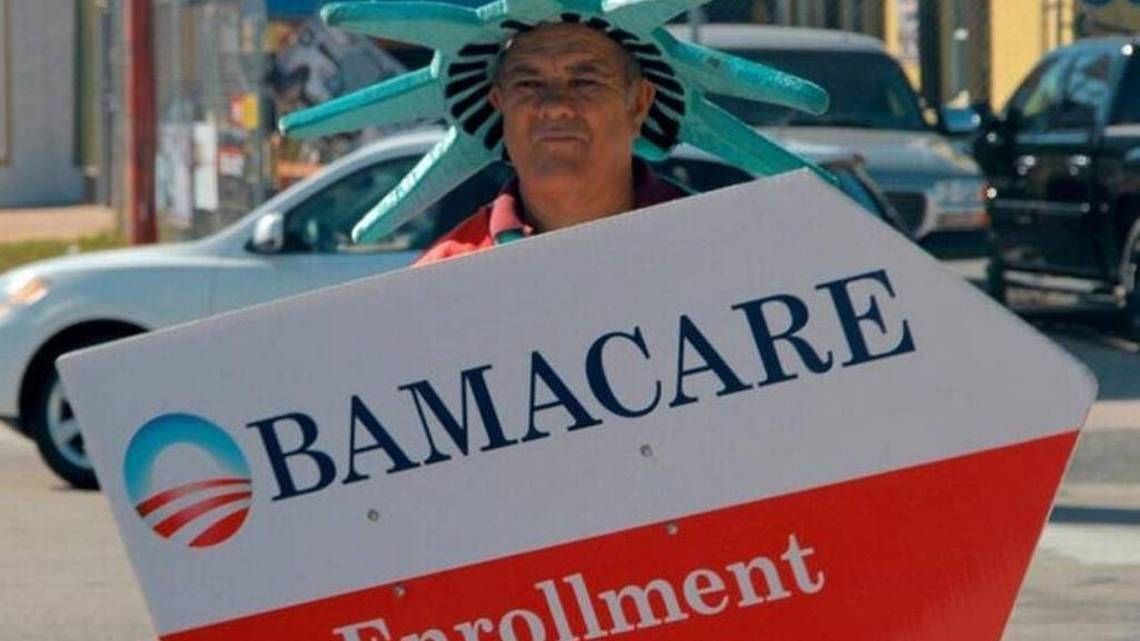 So far Florida has led the nation in the number of residents who rely on the exchange with more than 1.44 million Floridians signing up as of mid-December. Federal officials say they plan to release updated state-by-state numbers next week.
This year's open enrollment period began Nov. 1 and runs until Jan. 15 for states that rely on the federally run Healthcare.gov platform.
In 2022, more than 2.7 million Floridians signed up for health care coverage through the health care exchange, according to data compiled for KFF. The enrollment totals have been rising over the past decade.
U.S. Census data released in September estimated that 12.1% of Floridians do not have health insurance coverage in the state. Florida has the fourth-highest uninsured rate behind Texas, Oklahoma and Georgia.
As the public health emergency ends, there's a bipartisan attempt to expand the number of children in Florida who could qualify for a subsidized h health insurance program that also offers children access to dental care and vision plans.
—RULES —
The Board of Psychology proposes amending Rule 64B19-13.003 to allow for board members serving on a probable cause panel to receive up to a maximum of five hours of credit in the area of risk management. More here.
— ROSTER —
Veronica Catoe, CEO of the Florida Assisted Living Association is retiring Jan. 27 and will be succeeded by former FALA CEO Shaddrick Haston has agreed to return as interim CEO while the association searches for a permanent successor.
Elizabeth Rochaine was named chief operating officer for Wellington Regional Medical Center, a 235-bed acute care hospital.
The Florida Academy of Family Physicians (FAFP) named Edward Forster, M.D. Family Physician of the Year and John P. Fogarty, M.D. Family Physician Executive of the year for his role as dean of the FSU College of Medicine. Fogarty is retiring after 14 years at the helm of the College of Medicine.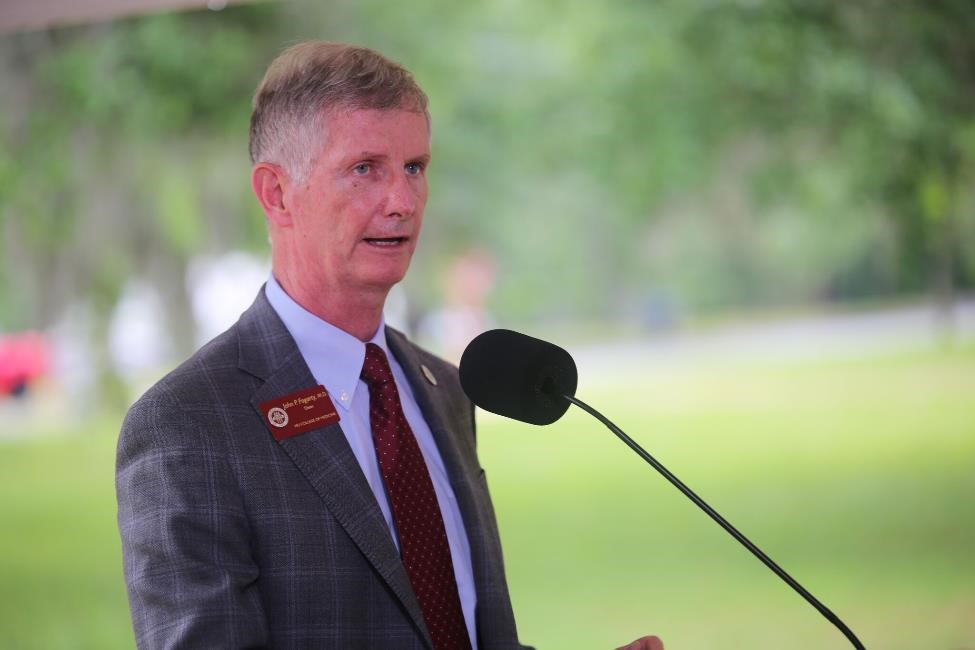 Tim Adams has been named Regional Operating Officer and Senior Vice President of Ascension, where he will oversee ministries in Alabama, Florida and Gulf Coast, Indiana, Kansas, Maryland, New York, Oklahoma, Tennessee, Texas, and Washington, D.C.
— ETC —
— LeadingAge Florida is 60 years young. Originally established in 1963 as the Florida Association of Homes for the Aging, LeadingAge Florida stands for assisted living facilities, nursing homes, and retirement communities. "Over the past six decades nearly everything in senior living has changed — the people, programs and services, standards of care, technology, regulations, reimbursement systems, and even the very nature of our members," said Steve Bahmer, LeadingAge Florida President and CEO. "We have grown and evolved as an association to meet the ever-changing needs of our provider members, with many additional opportunities for growth still ahead."
— The Els Center of Excellence in Jupiter plays host to the Palm Beach County delegation meeting next week. The Jupiter-based center sits on a 26-acre campus that houses the Els for Autism Foundation; and two charter schools that serve children with autism, one that serves students ages 3-14; and the other that serves students between 14-21. Meanwhile, the Els for Autism Foundation is building a 21,000-square-foot building that will offer services to adults on the autism spectrum, including employment training, support and placement; training in independent living skills; vocational training; and social activities.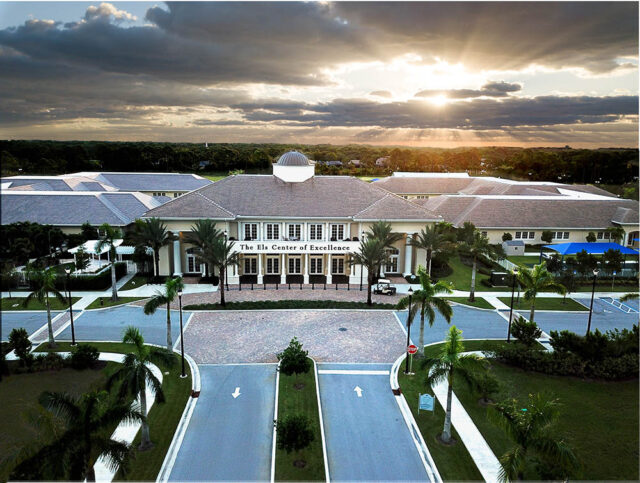 — ICYMI —
In case you missed them, here is a recap of other critical health care policy stories covered in Florida Politics this past week:
— Weida's in: DeSantis named Jason Weida as interim Secretary and Chief of Staff for the Agency for Health Care Administration (AHCA) hours before the state was scheduled to publicly meet with the managed care plan organizations that want to participate in Florida's upcoming Medicaid care procurement.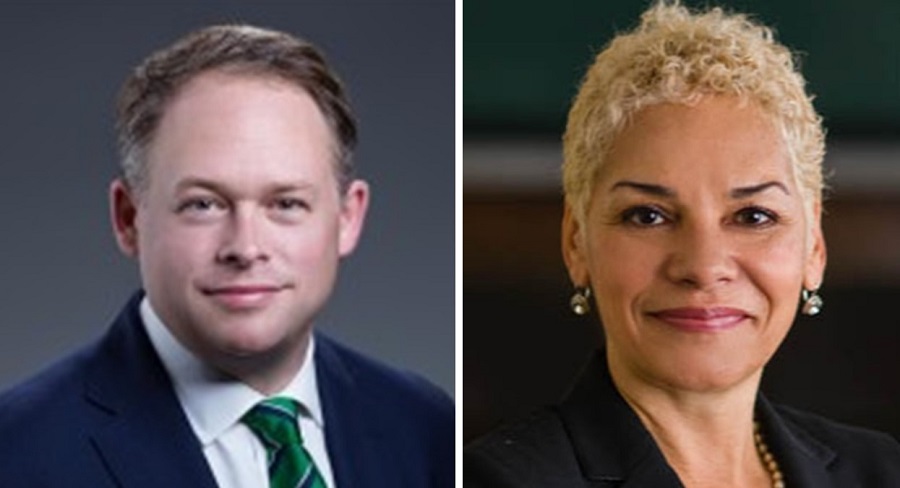 — The waiting is the hardest part: Adult day care for veterans and more community services — as well as admitting more nursing home patients — are on the to-do list for the Florida Department of Veterans' Affairs (FDVA), according to a report that a Senate committee heard Wednesday.
— They're back: Two Democratic lawmakers from South Florida have teamed up to again seek changes to the state's custody laws meant to better protect children at risk of parental harm.
— Activate and slam: After an influx of migrants from Cuba and Haiti swamped local and federal resources in South Florida recently, DeSantis declared a state of emergency, activated the National Guard, and ordered state agencies to help deal with the crisis.
— Improving resiliency: While state disaster recovery workers have pushed to clean up and rebuild Southwest Florida and other parts of the state hit hard by Hurricane Ian last year, a combination of conflicting local, state and federal rules have meant some aspects of the recovery process will take longer than expected, Florida's top disaster response official told a Senate panel.
— FOR YOUR RADAR —
Aside from coverage by Florida Politics, these stories are worth your time.
"What's the COVID-19 situation in Miami and why are Florida hospitals full of patients?" via Michelle Marchante of the Miami Herald — Hospitals are filling up with patients across the country, including in Florida, where about 80% of hospital beds are in use, though COVID-19 isn't making up the majority of hospitalizations in the state, federal data shows. While Florida has seen a steady increase in COVID-19 cases since late November, hospital officials say it isn't like last year's winter surge, when people packed test sites and COVID cases fueled by the more contagious omicron variant challenged an already strained health care system.
"Florida Surgeon General used 'flawed' vaccine science, peers say" via Jack Stripling of The Washington Post — Ladapo, a professor of medicine at the University of Florida and the state's Surgeon General, relied upon a flawed analysis and may have violated university research integrity rules when he issued guidance last fall discouraging young men from receiving common coronavirus vaccines, according to a report from a medical school faculty task force. But the university says it has no plans to investigate the matter.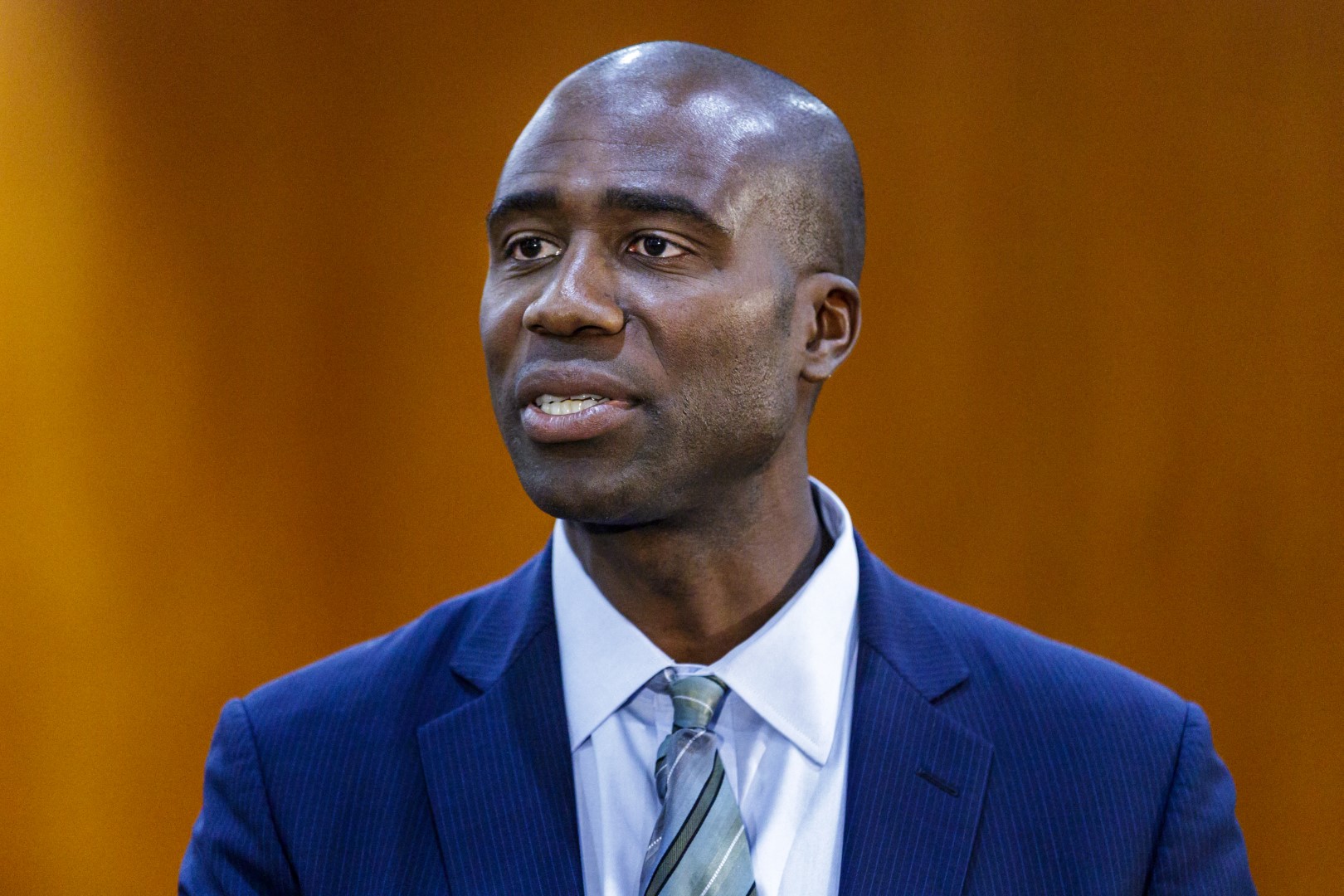 "BayCare acquires Tampa mental health center, plans more services" via Sam Ogozalek of the Tampa Bay Times — BayCare Health System has acquired a major behavioral health center in Tampa and plans to expand its services, hospital leaders announced this week. Effective Jan. 1, BayCare assumed ownership of the nonprofit Northside Behavioral Health Center. The center provides counseling to low-income individuals and operates two group homes and a 20-bed crisis stabilization unit, among other programs. BayCare, a 15-hospital health care system, previously managed the center for seven years. The hospital system is the region's largest behavioral health care provider.
"How a Florida anti-abortion center claimed to be a medical clinic" via Laura C. Morel of Reveal — But as the newly unearthed Jacksonville case highlights, beneath the veneer of medical professionalism is an industry that state and federal authorities have done almost nothing to regulate. Only a few states require pregnancy centers that provide medical services to be formally licensed as clinics, a Reveal investigation has found. And, because their views are grounded in a particular ideological viewpoint, the centers are not subject to many other rules designed to protect patients — rules that would require them to be transparent about their operations and medical credentials.
"Broward Health has touched many lives in 85 years. It has big plans for the future" via Michelle Marchante of the Miami Herald — Fast forward to today and the public hospital system has turned into one of the 10 largest safety net health care systems in the country, with 30 locations, including four hospitals (Broward Health Medical Center in Fort Lauderdale, Broward Health North in Deerfield Beach, Broward Health Imperial Point in Fort Lauderdale and Broward Health Coral Springs). The public hospital system has served the community through the years, including most recently through COVID-19, monkeypox and RSV. Now as Broward Health prepares to celebrate its 85th anniversary in January, it is clear to longtime workers like Thelma Coates how much the hospital system has changed.
— PENCIL IT IN —
Wednesday
Happy birthday to Rep. Tommy Gregory.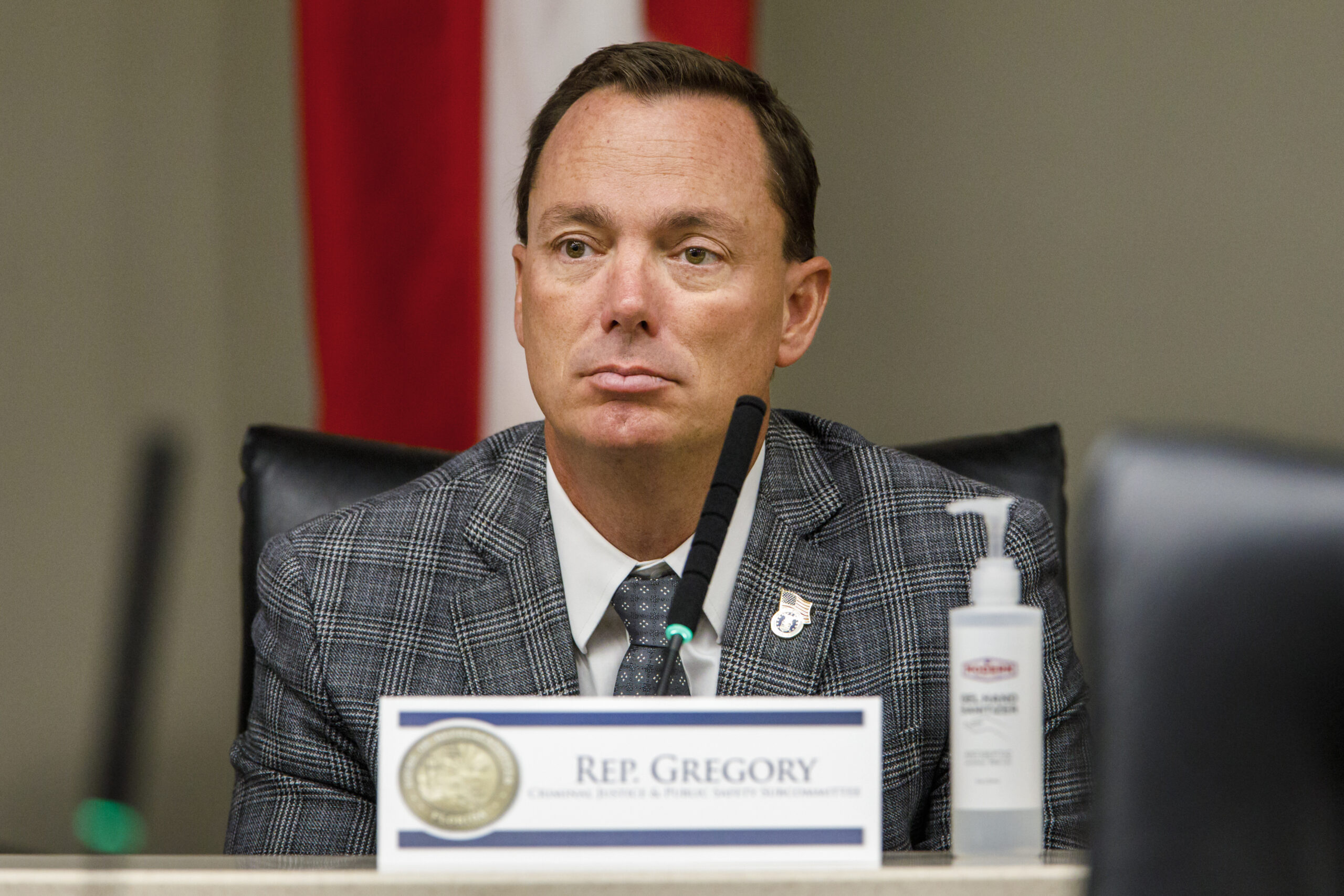 9 a.m. Cabinet aides meeting
10 a.m. AHCA hosts a workshop on a proposed rule amendment to Rule 59G-1.010 to define medically necessary and medical necessity. Place: 2727 Mahan Drive, Tallahassee, or register for the hearing here.
Thursday
9 a.m. The Board of Nursing Home Administrators meets. Place: https://meet.goto.com/32889955.
Friday
10 a.m. The Department of Financial Services holds a workshop on proposed changes to Rule 69L-7.730 about health care provider medical billing and reporting responsibilities and Rule 69L-7.740 insurer authorization and medical bill review responsibilities. Join the meeting here.
Post Views: 0