Walking into the pet supplies store can seem overwhelming for many of us. What is the best kennel for my dog? Does my cat need a scratching post or cat tree? How many sweaters will Fluffy need this winter? With so many options of toys, treats and food, choosing the best option for you and your pet is a big priority.
At Midlands Humane Society, we're proud to be part of the Hill's Food, Shelter & Love program, which provides affordable pet food to shelter partners throughout North America. Since 2002, Hills have provided over $300 million worth of food to more than 1,000 shelters, giving over 12 million pets a home. Providing shelters, like MHS, with premium, quality food for dogs and cats waiting to find their forever homes ensures they stay happy and healthy during their stay.
MHS offers adopters the opportunity to participate in the Hill's New Pet Parent Program. As part of this program, adopters will receive one bag of food for approximately one week of feeding, a $5 coupon for your first purchase of any Hill's pet food product and an educational pamphlet with tips and tricks on getting started with your new pet.
It is recommended to continuing feeding Hill's to new pets after adoption because continuity and consistency of food helps avoid the stress of switching. While feeding Hill's Science Diet, you are offering your new pet a food that is No. 1 Veterinarian recommended, not artificially colored, flavored or preserved (dry food), and is made in the USA with trusted global ingredients. It also has precise nutrition that supports healthy skin, coat and stools, clinically proven antioxidants for a healthy immune system (dry food) and unique foods for healthy dogs and cats of every age, size and need.
Adopting a pet from MHS should make your shopping trip to the pet supply store even easier. Knowing exactly what food to purchase, and knowing you won't upset your new pet's belly by purchasing a different brand of food, will make the transition from animal shelter to a home much smoother for the both of you. Now you can browse the sweater section with Fluffy for even longer!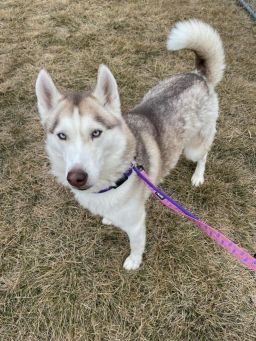 Arthur is a 3-year-old neutered male Husky mix who arrived as a stray to MHS in late October. He is an independent dude who can be aloof with new people. His personality really shines when he is outside in the play yard burning off his zoomies. He will need a patient owner who can work with him on gaining trust and building his confidence.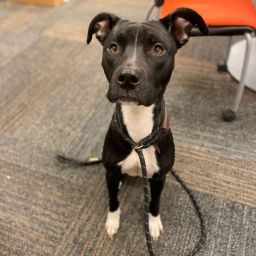 Mandi is a 2-year-old spayed female Pitbull who loves showing off her tricks! She is a sweet, happy girl who loves to please and make new friends, especially if treats are involved. Mandi needs an owner who can help get her back up to a healthy weight. She has previously lived with other dogs and children. She will need to go to an area without a breed ban.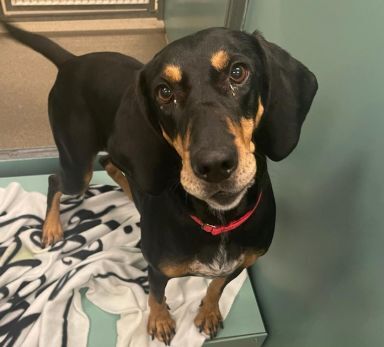 Luna is a 5-year-old spayed female Black & Tan Coonhound mix who can't wait to join in on family karaoke night. Typical of her breed, she is quite the talker, so a home without shared walls will be best for this girl. She knows some of her basic commands and walks well with a leash and will love an owner who will continue her basic obedience training. She will need a home without cats. Luna can clear a 6-foot fence and will require supervision when outside for potty breaks and play time.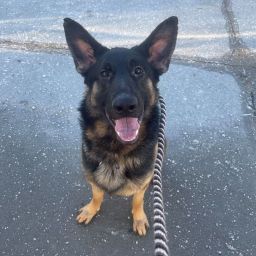 Jasper is a 1-year-old neutered male German Shepherd who is looking for an owner that will dedicate time to his training. He is extremely treat motivated so training with him should be a breeze. He is a goofy boy who loved to give big hugs! He can be mouthy when excited, so we recommend a home with older kids who can help with his daily training.
Visit MHS to check out our adoptable pets on Saturdays from 11 a.m. to 5 p.m. or weekdays from noon to 6 p.m. We will be closed this Wednesday, Jan. 18 for staff meetings. You can view our adoptable pets online by visiting our website at midlandshumanesociety.org/adopt.